Rare footage of the capture of wild young elephants in Zimbabwe shows rough treatment of the calves as they are sedated and taken away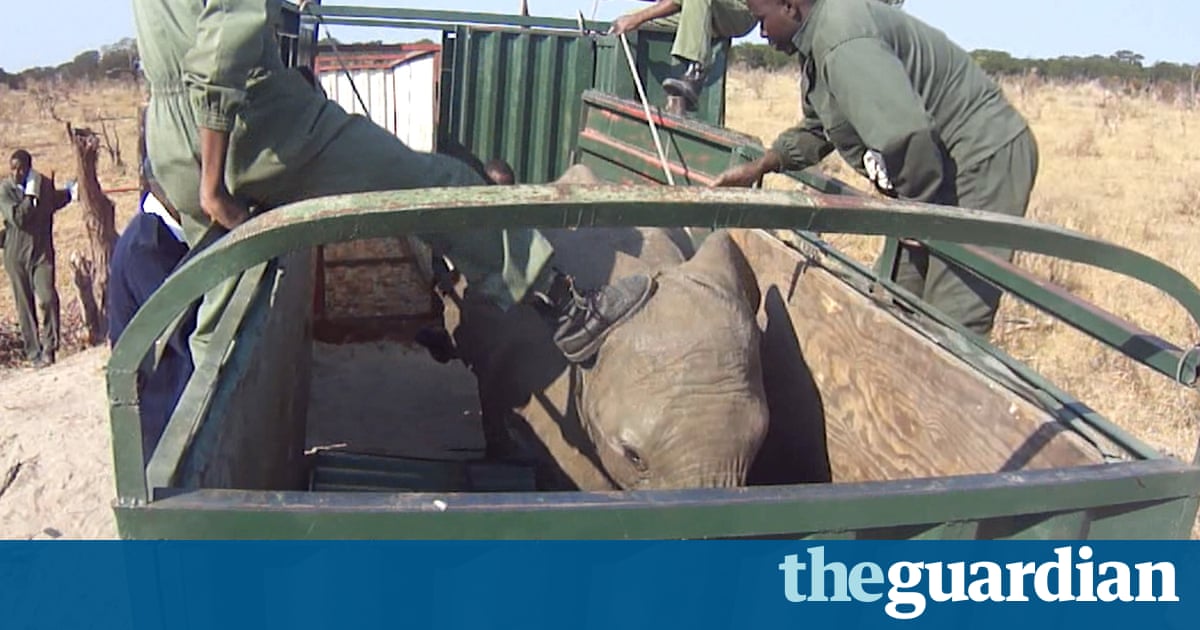 The Guardian has been given exclusive footage which shows the capture of young, wild elephants in Zimbabwe in preparation, it is believed, for their legal sale to Chinese zoos.
In the early morning of 8 August, five elephants were caught in Hwange national park by officials at Zimbabwe Parks and Wildlife Management Authority (Zimparks).
These captures are usually kept as secret as possible. The Guardian understands that in this case the usual procedure was followed. First, a viable herd is identified. Then operatives in a helicopter pick off the younger elephants with a sedative fired from a rifle. As the elephant collapses, the pilot dive-bombs the immediate vicinity so the rest of the herd, attempting to come to the aid of the fallen animal, are kept at bay. When things quieten down, a ground-team approaches the sedated elephants on foot, bundles them up, and drags them on to trailers.
The footage, a series of isolated clips and photographs provided to the Guardian by an anonymous source associated with the operation, documents the moment that operatives are running into the bush, then shows them tying up one young elephant. The elephants are then seen herded together in a holding pen near the main tourist camp in Hwange.
Read more: https://www.theguardian.com/environment/2017/oct/03/exclusive-footage-shows-young-elephants-being-captured-in-zimbabwe-for-chinese-zoos